Welcome
Essential Counselling, Goulboy, Kiltimagh, Co Mayo

At Essential Counselling I provide confidential, non-judgemental Counselling and Psychotherapy in a safe and pleasant environment.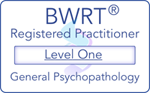 Morning, evening and Saturday appointments are available. I offer low cost counselling depending on a client's circumstances.
Sometimes it can be difficult to make the decision to come to counselling and to make that first contact. If you decide to take that first step, it can be a very positive and worthwhile experience.
Counselling has been proven to help people with many personal and emotional issues. Sometimes it's easier to talk to a professional about your problems even when you have supportive family or friends.
Through counselling, we can explore together your concerns to help you understand your situation better.
To book a session, feel free to give me a call & together we can explore the difficulties in a confidential, non-judgemental safe place.

I use many different styles of Psychotherapy and Counselling, including Cognitive Behavioural Therapy (CBT), Mindfulness and Gestalt therapy, depending on the needs of the person.